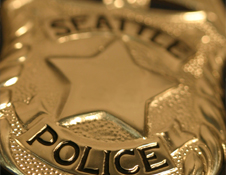 Community Police Commission invites community input on proposed reforms
The Community Police Commission (CPC) needs your help to create a stronger, safer and more connected community.
On September 20, the CPC issued draft policy recommendations for public review. These recommendations are in the areas of bias-free policing, stops and detentions, and in-car video recordings. The CPC is also seeking public comment on the Seattle Police Department's proposed use of force policy. The CPC must issue a report with its final policy recommendations in these areas on November 15.
Public meetings are being held during October with Seattle residents to get their perspectives about SPD and to gather their thoughts on the CPC recommendations. Many of these meetings are being arranged to ensure we reach those community members most impacted by police practices.
All Seattle residents have a stake in better policing. We hope you will attend a scheduled meeting or offer your views online.
How to participate
Share your thoughts on improving police services in Seattle by taking our online survey! Please forward this message and survey link to interested friends, neighbors and community members so their voice may also be heard.
To learn more, go online to our website at www.seattle.gov/policecommission:
Find information about CPC meetings which are open to the public and review meeting minutes.
You can sign-up for our listserv, ask CPC representatives to meet with your group, or offer ideas for how we can better reach community members by calling 206-233-2664 or emailing OCPC@seattle.gov.
Upcoming community events
Meetings and small group discussions have been arranged by a range of community organizations. You are welcome to attend. Here are some of the meetings coming up:
Oct 16, 7:30pm, Delridge District Council meeting, Youngstown Cultural Arts Center, 4408 Delridge Way SW
Oct 21, 6:00pm, LGBTQ Allyship community forum, Southside Commons, 3518 S Edmunds Street (Please RSVP to allyship@yahoo.com)
Oct 23, 6:45 pm, Duwamish District Council, Georgetown City Hall, 6202 13th Ave South
Oct 23, 7:30 pm, Southeast District Council, Rainier Community Center, 4600 38th Ave South