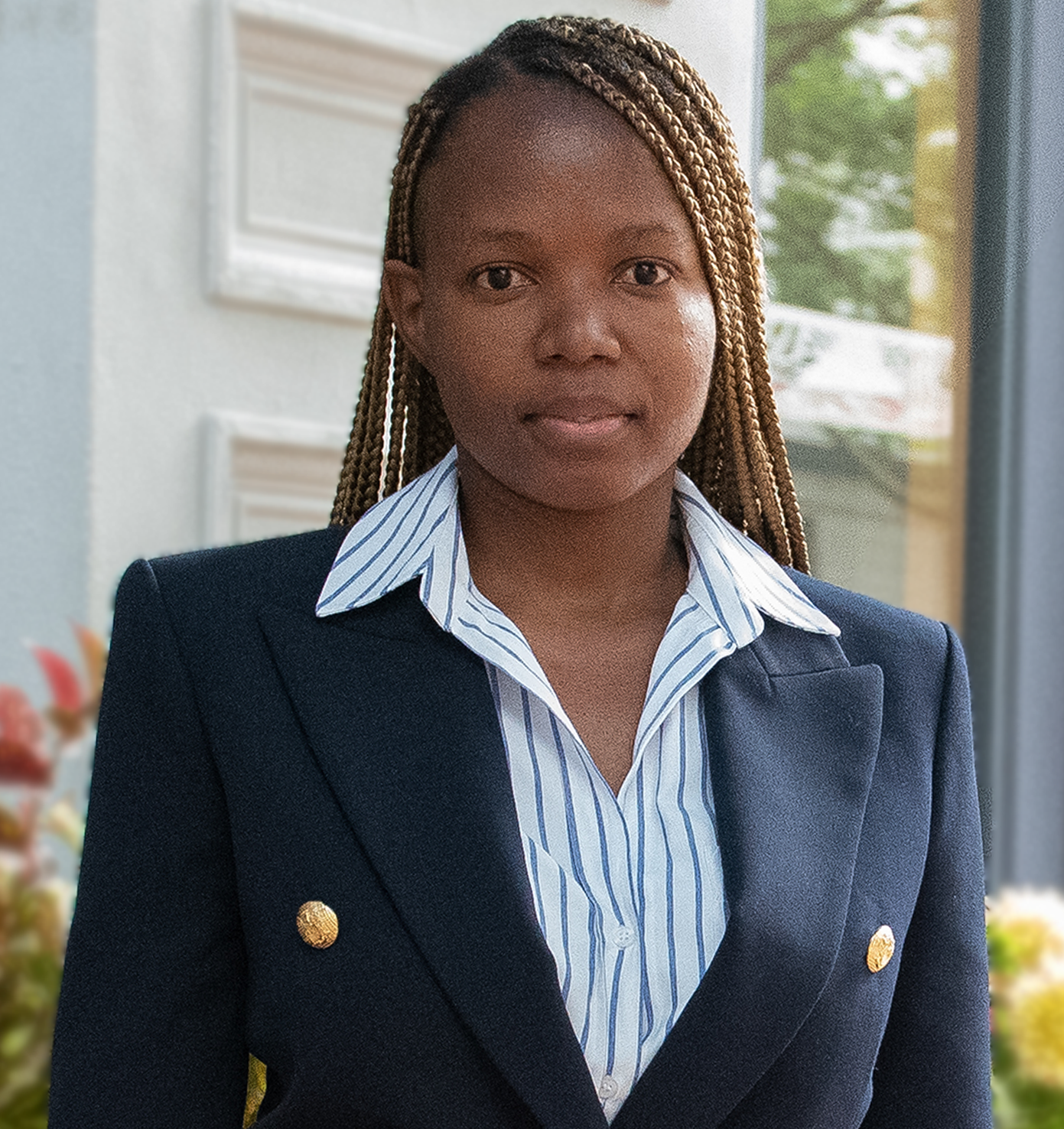 Thembela serves as the Alliance's Marketing Manager, applying creative marketing strategies to achieve its communication goals.
This month we catch up with her to talk about what she's been up to and discuss what folks can look forward to this holiday season in the near future
Since the last time we spotlighted you, what are some projects/programs you have been working on?
2022 has been such an exciting and busy time for the neighborhood, particularly this past summer season. Since we last spoke, we released our annual Neighborhood Map and Guide for the year 2022-2023, ran a successful campaign promoting the neighborhood, and displayed an ad at the Seattle-Tacoma International Airport (SEA) Link Light Rail Station. The ad, courtesy of the Port of Seattle, highlighted easy access to the neighborhood via public transit from the city's most popular attractions.
This year, the Alliance also supported the production of a musical and television show through our 2022 Inspiration Fund. The musical, titled People in the Square was created by Creative Hiatus Production in partnership with Beneath the Streets underground tour with performances in the basement of the Good Arts Building in August. The second project, an educational and entertaining television show titled Thank You, MS PAM, is hosted by neighborhood gallerist and artist Tariqa Waters in celebration of local artists and creatives. We continue to highlight new business openings, profile business owners and current businesses through various channels as well as allow businesses to promote by taking over our social media platforms.
Currently our team is planning for the upcoming holiday season with lots of exciting programming lined up.
The Alliance team recently attended the International Downtown Association's (IDA) 2022 Annual Conference. Tell us about some of the takeaways you gleaned from your attendance at the conference.
This year marked the 68th year of the conference and my very first time attending. I had some idea of what to expect from the 3-day session and the experience by far met my expectations. Also, the fact that it was held in downtown Vancouver this year didn't hurt either.
The conference was well attended by various professionals in placemaking doing comparable work in downtowns across North America. After the last few years of virtual meetings, it was nice to see faces and chat to folks in person. Meeting new people and hearing all about their work and experiences is always a plus.
I thoroughly enjoyed learning how so many communities around the country have approached similar challenges and found different innovative ideas to address them. Whether it's tactics to better reach your targeted audience, post-pandemic promotional strategies or ways to control a runaway narrative about your neighborhood, IDA presented the opportunity to reevaluate what I do in my role and identify different ways to problem solve in my own work.
With the holidays approaching, describe what activities led by the Alliance and neighborhood partners that you look forward to.
Holidays in Pioneer Square are always a magical time and this year is no different. I always look forward to our winter holiday lights in Occidental Square, Pioneer Park and along First Ave S, and I'm elated to see some have gone up already, a little earlier than normal this year. Our neighborhood holiday tree and garland decorations, also a big favorite amongst visitors and locals, is also making a comeback this year and I can't wait to see all the amazing images of folks enjoying those once again.
For the second year in a row, the Alliance is hosting a holiday market in Occidental Square to celebrate the season, featuring neighborhood retailers, restaurants, cafes and bars. This will be a fun afternoon to shop neighborhood favorites for all your holiday and gift giving needs, complete with an ice skating rink, hot cocoa, Santa's elves and festive entertainment courtesy of the Downtown Seattle Association.
There's a lot more that Pioneer Square will have to offer folks during the holiday season so keep your eyes peeled for all the exciting announcements to come. It's guaranteed fun for the entire family!
On the personal side, what is something unique about you that few people are aware of?
I like to think of myself as an open book so oftentimes there isn't a lot that folks don't know about me. Overall, I think my general outlook, never say die spirit, openness to change and the ability to embrace it with a positive attitude tend to make life very interesting. I'm always game for a challenge, am not afraid to get my hands dirty and will try "almost" anything at least once.
I'm also uniquely adept at shucking and shelling corn, hauling water and cleaning up a chicken coop. If all else failed, I'd make for a pretty awesome farm hand!
If you could choose anyone, who would you pick as your mentor, and why?
I've had the great fortune of working with incredible professionals and to be inspired by some of my peers over the years. As part of any team, there is always something to learn from people you frequently collaborate with, each person bringing something different to the table.
Ambition, passion, discipline, honesty and confidence are qualities I have always admired in various individuals I have encountered over the years. If I could dream of the ideal mentor or team of mentors, those are some of the qualities I would look for.