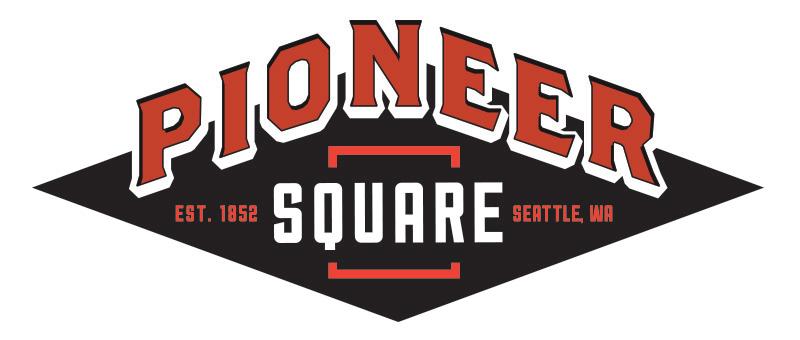 Pioneer Square News + Updates
The Business of Neighborhoods
The business landscape in Pioneer Square is complex. Opportunities abound, yet challenges strain even the most steadfast among us. We want the people who choose to bring and grow their businesses in our neighborhood to feel informed, supported, and empowered.
To meet those goals, we are developing a range of opportunities for businesses to find the information they need. There will also be more opportunities for you to meet more of your Pioneer Square neighbors.
What else would you like to see, learn, or experience? We want to hear from YOU! Stay tuned and stay engaged.
Yes, Pioneer Square is complex and we love it fiercely.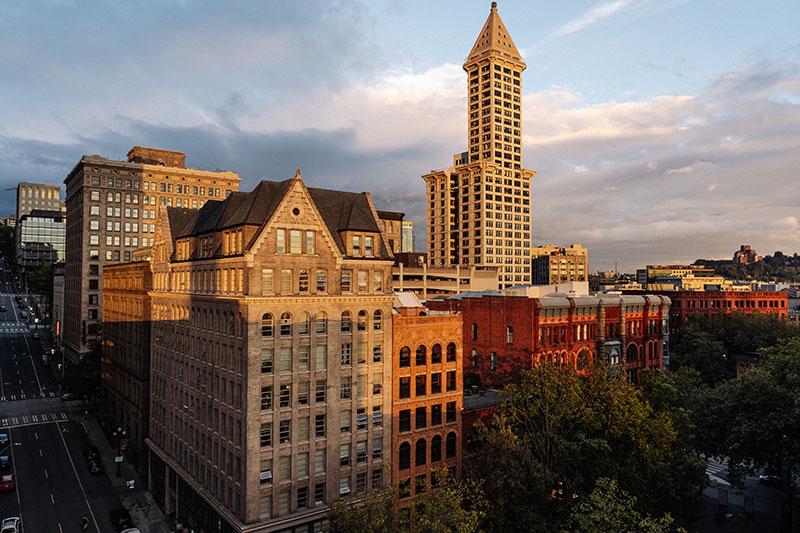 Open Office Hours
Thursday, February 21, 10:00-11:00 AM. Mezzanine at Cherry Street
Coffee at 700 1st Ave. & Cherry
Join Lisa Howard, Executive Director for the Alliance for Pioneer Square, for a cup of coffee and chat about All-Things-Pioneer Square or just to say "hi". She'll be joined by one of our small business advocates from Office for Economic Development (OED), Michael Wells or AJ Cari. Our OED advocates will be armed with resources to help you navigate the maze of permitting, find consultant services, understand licensing requirements, address construction impacts, finance your small business, and more. No need to RSVP. Just drop by!

Navigation Team Forum
Thursday, February 14, 3:00-4:30 PM. Impact Hub, 4th floor Learning Studio
Learn about the City Navigation Team's response to unsheltered homelessness. Hear an overview from the team that connects those living in encampments with services, as well as clears the spaces of trash and debris accumulated over time. They will discuss outcomes, challenges, and the City's work to address homelessness in our community. They invite participants to bring questions. To ensure a meaningful conversation, space is limited. We'll keep a waitlist once we reach capacity and announce additional meetings at a later date. REGISTER HERE

Safety & Crime Prevention
All meetings at TK Artist Lofts, 115 Prefontaine Pl S
Join us for a presentation by the Seattle Police Department and Metropolitan Improvement District (MID) to learn more about personal safety in an urban environment, SPD resources, tips for calling 911, dealing with people in crisis, and more. The program will be offered three times to highlight issues unique to different audiences, though you're welcome to attend the one that works best for your schedule. Space is limited and registration is required. We'll keep a waitlist once we reach capacity and arrange future meetings as interest continues. Register by clicking the session of your choice:

Safety & Crime Prevention: Restaurant Focus – Tuesday, February 19, 3:00-4:00 PM
Safety & Crime Prevention: Office Focus – Thursday, February 21, 9:00-10:00 AM
Safety & Crime Prevention: Retail Focus – Friday, February 22, 9:00-10:00 AM

During the year, there will be more forums and workshops. We'll bring back the retail workshops and add a few more about leasing, hiring, and restaurant best practices. You'll learn more about public realm projects, East-West connections to the waterfront, and strategic planning for the new neighborhood plan.
A warm welcome to our newest businesses in the neighborhood!
Bisato: 84 Yesler Way – celebrated their grand opening in the Travelers Building on February 2
.Gray Sky Gallery: 320 1st Ave S – opens their doors in time for First Thursday, February 7.
Lady Yum: 116 S Washington – they, too, will be open for First Thursday, February 7.
Curated Vintage: 85 Yesler Way – open for First Thursday, February 7.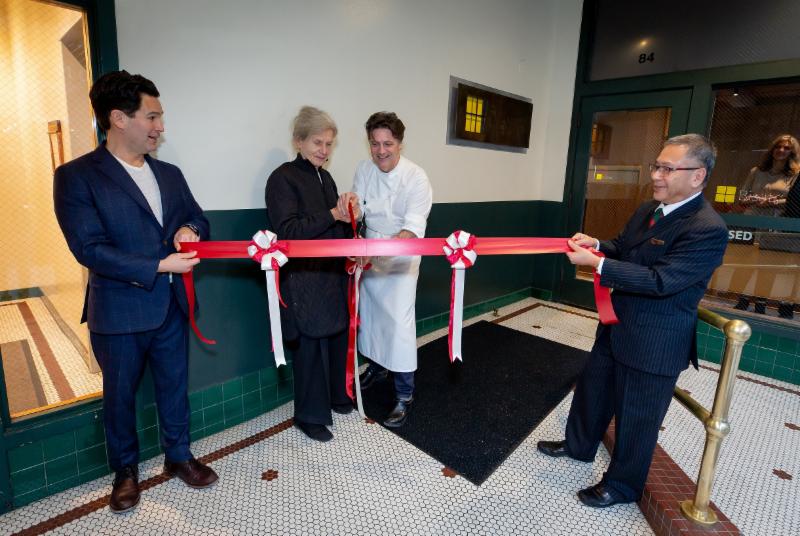 February First Thursday + FREE Parking
February 7, 5-10 PM
Every First Thursday of the month, Pioneer Square welcomes you to join us in the venerated tradition of Art Walk with exceptional artists, innovative works, and creative kinship. During Art Walk, parking is FREE from 5-10 PM! Make sure to grab your voucher from a participating gallery or studio to park for free at one of three neighborhood garages.
Cast your Vote – Save our Sidewalks!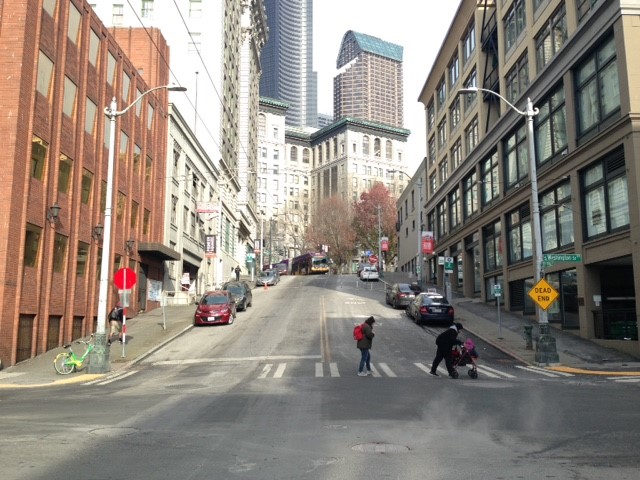 Recognize these sidewalk? Would you like to see them fixed?
There are two proposals for sidewalk repairs along 3rd Ave S between Yesler Way and S Washington that could become SDOT funded projects, if we as a community show our support!
Here's how to vote!
Please click here to prioritize the Frye Sidewalk Repair and 3rd Ave. S. Sidewalk Reconstruction. You will need to create or login in to an account and choose Council District 7. Participating takes less than 5 minutes, so please take a few moments to help us win funding to improve both of these frequented Pioneer Square sidewalks!

Neighborhood Construction Updates
Center CityConnector Streetcar
On January 17,2019 the Mayor announced she will move the Center City Connector Streetcar forward.
"As an alliance of local businesses, community groups and nonprofits, the Coalition supports the Mayor's efforts to build this vital piece of infrastructure for the city. The Streetcar review has provided a full picture of the project, allowing for the Mayor and Council to move forward and ensure adequate resources are identified to complete this much needed transportation option." – Streetcar Coalition (read more)
We will keep you updated on this project, including how it affects you, in real time
Alaskan Way Viaduct Replacement Program
Wondering how the new SR 99 tunnel may change your routes? WSDOT has created four videos explaining how to get to and from the tunnel.
Viaduct demolition is scheduled to begin on Feb. 12. Crews will start taking down the structure at multiple places at once, as part of the overall plan to take the whole viaduct down in six months. The contractor will start working first on the Columbia Street ramp and on the north end of the viaduct. Join the email list to receive weekly updates on the work.
For questions about the Alaskan Way Viaduct Replacement Program, visit the website or send an email to viaduct@wsdot.wa.gov.
The 24-hour construction hotline number for the project is 1-888-AWV-LINE (298-5463).
Press Highlights
Highlights:Kimpton Alexis hotel hosting silent auction; all proceeds going to the Alliance for Pioneer Square(Seattle Times)
Restaurant & Retail News:Local favorites featured! Jury Duty or not, you MUST check them out. (Seattle Met)
Arts & Culture News:Our very own artist Ten Hundred, owner of Statix, was featured in YouTube's creator newsletter!(Instagram)
Find It! Fix It!
Have you seen an issue in the neighborhood, but didn't know how to report it to get it taken care of? "Find It, Fix It" is a smartphone app offering mobile users one more way to report selected issues to the City of Seattle. Reporting an issue is as easy as snapping a photo with your smartphone, adding detailed information, and hitting submit. Help us keep our neighborhood clean and well maintained. Be on the lookout to report graffiti, potholes, street lights out, abandoned cars, encampments, and other issues through the Find it, Fix it app, online, or by calling 206-684-7587. If graffiti shows up on your property, make a police report by calling 206-625-5011.
Alliance For Pioneer Square | 206.667.0687
info[at]pioneersquare[dot]org | www.allianceforpioneersquare.org